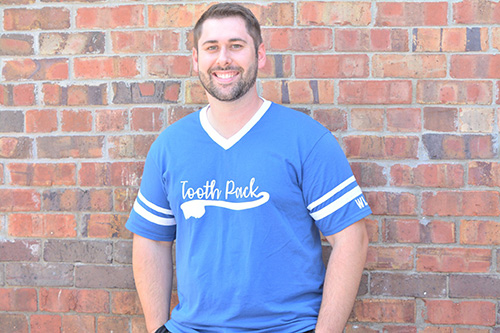 Dr. Jared Sass was born and raised in Iowa City, IA making him a life-long Hawkeye fan. Dr. Sass graduated from City High School and later attended Simpson College in Indianola, IA. At Simpson, Dr. Sass was a member of the baseball team for 4 years, earning All-Conference and All-Region honors his Junior year. After graduating from Simpson Dr. Sass returned to the Iowa City area, working for Integrated DNA Technologies a laboratory specializing in the production of synthetic DNA for research purposes. Dr. Sass later attended the University of Iowa College of Dentistry graduating in 2015. After graduation Dr. Sass joined West Lakes Family Dentistry. Dr. Sass became the owner of West Lakes Family Dentistry in 2018.
Dr. Sass is a member of the American Dental Association, Iowa Dental Association, Des Moines Dental Society and Academy of General Dentistry.
Dr. Sass and his staff are proud of the warm patient-friendly environment they have created and of the lifelong relationships they have built with multi-generational families in the area. Dr. Sass welcomes patients of all ages and looks forward to meeting you and offering you the professional, caring and pain free oral health care that you deserve.
Dr. Sass married his wife, Corrie, in 2015; together they have a son named Cameron, 2 dogs (Simpson and Sophie) and 1 rabbit (Penny). When not in the office, Dr. Sass enjoys golfing, playing softball and volleyball, as well as outdoor activities with family. He is also an avid sports fan, especially of the Iowa Hawkeyes.