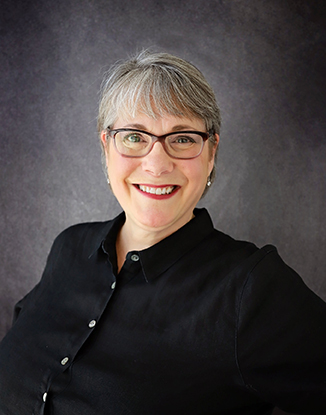 Sheri
Qualified Dental Assistant and Patient Care Coordinator
Sheri has been a member of the West Lakes team since 2004 and active in the dental field for over 35 years. Sheri is married to Joe and has 1 daughter (Anna) and 2 step-daughters (Veronica & Valerie). The family is complete with their dog (Britta) and guinea pig (Newman). Outside of dentistry Sheri is active in church and enjoys music, singing and spending time with her family.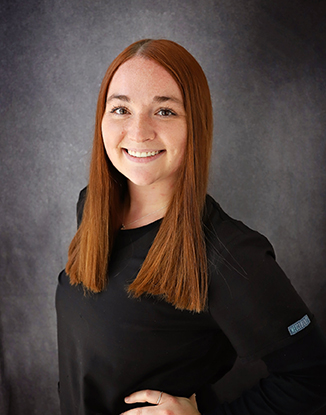 Rylee
Qualified Dental Assistant and Patient Care Coordinator
Rylee joined the West Lakes team in 2021. Rylee grew up in Altoona, IA and is a graduate of Southeast Polk. She has two dogs named Milo and Moose. Rylee is a big time Iowa football fan. Rylee enjoys spending time at her all time favorite place-the Lake of the Ozarks.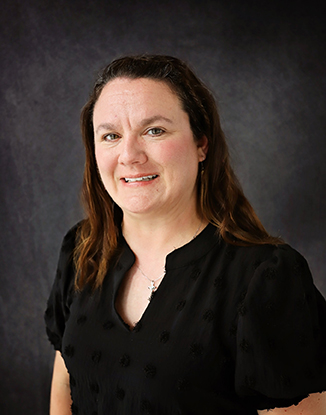 Anjanete
Registered Dental Hygienist
Anjanete joined the West Lakes team in 2002. Anjanete obtained her Dental Hygiene degree from DMACC. Anjanete is married to Chris, who owns a construction business where Anjanete helps with office work outside of her time with West Lakes. Anjanete and Chris have 4 children (1 daughter, 3 sons), 1 llama, 2 4-H calves and a bunch of chickens. Although the children and barnyard friends take up a majority of her time, Anjanete enjoys church activities, 4-wheeling and taking vacations with and without her children.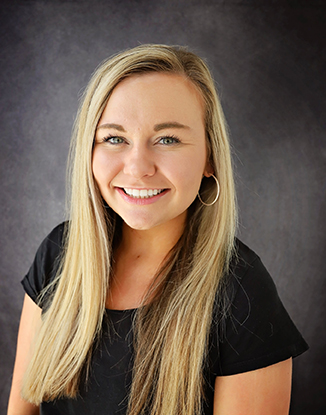 Morgan
Expanded Functions Dental Assistant
Morgan joined West Lakes in 2020, having been in the dental field since 2017. A native of Marshalltown, IA growing up in a family of 5 kiddos making up one half of the twin population. Morgan has two fur babies Gizzy the cat and Pixie the Corgi. Away from the office Morgan enjoys going on walks and a nice patio to sit and relax with friends.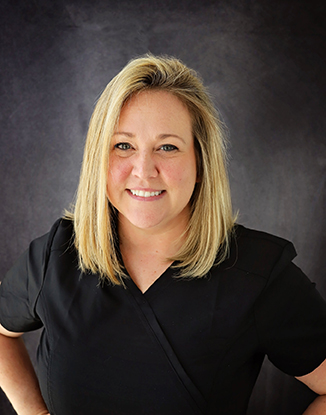 Laura
Registered Dental Hygienist
Laura has worked in the dental field for 15 years, joining West Lakes in 2018. Laura obtained her dental hygiene degree from DMACC. Laura grew up in Norwalk, IA and has lived in Waukee for 10 years. Laura is married to John and has 2 children Blake and Jordan. Away from the office Laura and her family enjoy spending time together watching Iowa football and wrestling.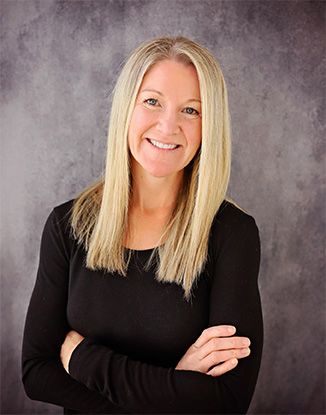 Kerry
Registered Dental Hygienist
Kerry has been in the dental field for 14 years. She was a dental assistant and then continued on to become a hygienist. She was born and raised in Des Moines where she still lives with her husband, Brian and two boys Bobby and Gavin. In her free time she loves outdoor activities with friends and family.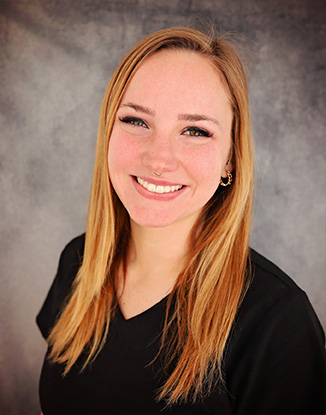 Kenna
Expanded Functions Dental Assistant
Kenna received her assisting training from IWCC in Council Bluffs in 2017. Kenna comes to us from southwest Iowa. Outside of the office, Kenna enjoys playing with her dog Garry, traveling and cheering on the Buffalo Bills.